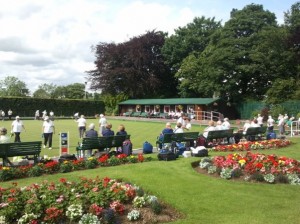 Wigton is well known in bowling circles having been played in the town for over 150 years.
Bowls has been played in the public park since 1924 and the club was reformed in 1986 following the opening of Wigton Bowling Club in 1986.
Both greens are highly regarded and on a par with the best in the county.  Wigton Park Bowling Club, maintained by the Town Council, plays in the Northern Counties Triple League on Friday evenings and also have an aggregate league on Thursday evenings.
Wigton Park Bowling club is a family friendly club; new members of all ages are always welcome.
Why not give it a try