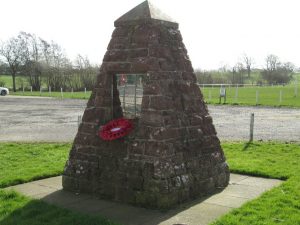 At the entrance to Barton Laws Playing Fields is a Commemorative pyramid. To the North Side is an inscription "This Playing Field was purchased in 1920 to perpetuate the memory of the townspeople of Wigton who served in The Great War 1914-1918"
The Playing  Fields are maintained by the Town Council.    They are for Community use and are currently used by several football teams.  Additional smaller pitches for junior teams are located in Wigton Park.
Planning permission is currently being sought to replace the existing pavilion and public toilets with a new building, designed for community use.